EUGENIUS final workshop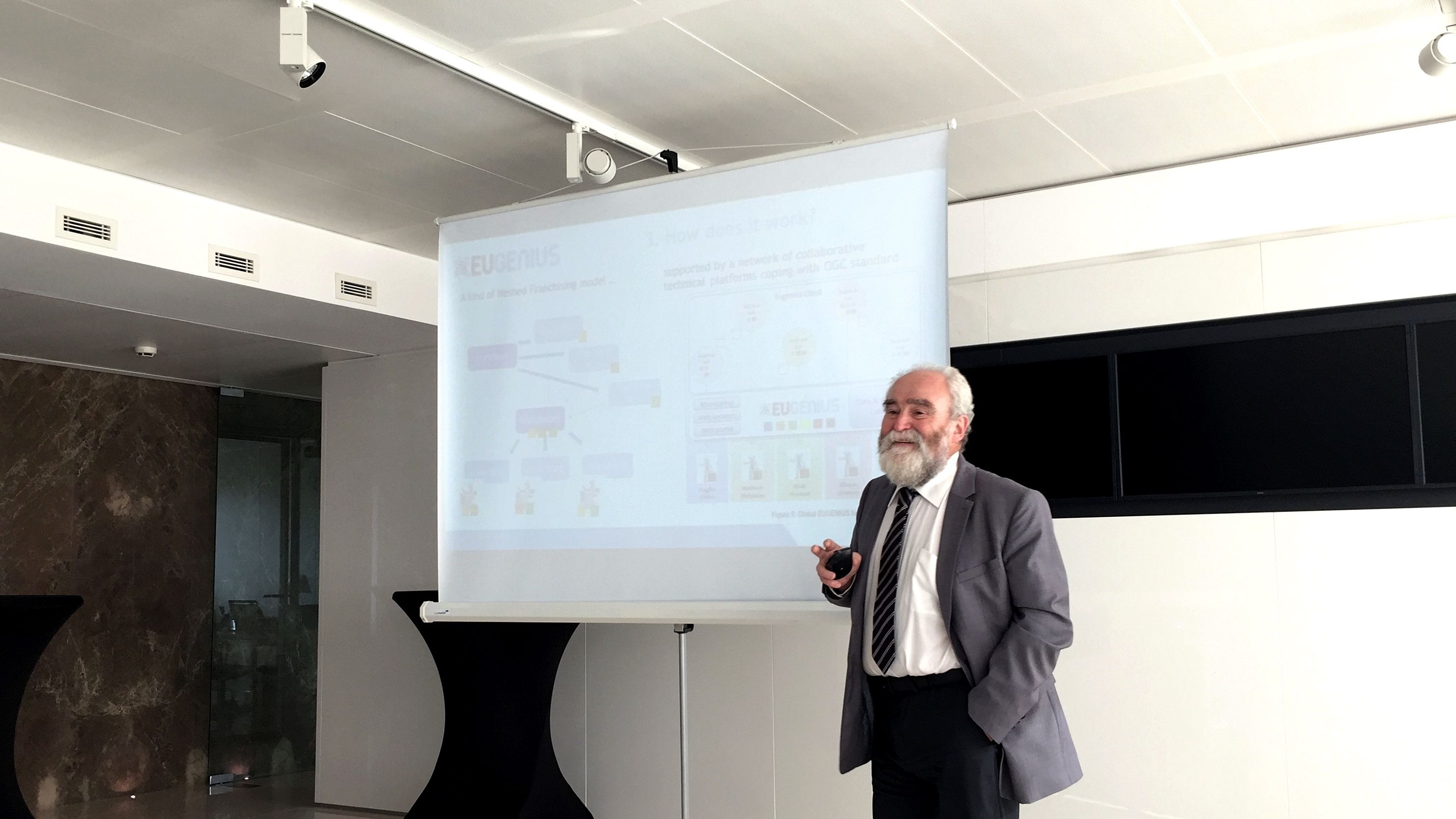 The EUGENIUS association held the final workshop of the H2020 EUGENIUS project on October 23. Representatives of the affiliated SMEs took the floor to present the EUGENIUS network concepts, the regional digital platforms, and a market assessment study.
The main message was: Yes, the end users are satisfied using distant applicative tools thanks to a regional contact, and Yes, there is a sustainable market for all Applicative tools in the network.
All was illustrated day with success stories of use cases in Occitanie, Greece, Wallonia, Puglia and Grand-Est. All this was made possible thanks to the Apulia Region Bureau in Brussels.