OENOMIP
Complete
Calendar – July 2015 – April 2017
Funding – FEDER – 55,6% funding
Budget – 406k€
Partners – Région Midi-Pyrénées, EI Purpan, Fredon, ICV
Project – Detect flavescence dorée symptoms in the vineyard using images acquired by drones.
VITIBOOST
Complete
Calendar – July 2016 – April 2018
Funding – PIAVE – 45% funding
Budget – 443k€
Partners – Booster Nova, Investissements d'Avenir
Project – Develop fertilization maps and sampling plans to improve yield estimation from Oenoview maps.
SPACE 4 OGUN
Complete
Calendar – February 2018 – July 2018
Funding – BPI – 45% funding
Budget – 78k€
Partners – Booster Nova
Project – The objective if the project is to highlight on the potential of agriculture in Ogun State using applications based on Earth Observation products.
GRASSLAND
Complete
Calendar – 2015 – 2016
Partners – EEA, Copernicus
Project – Provide land cover layers for the Copernicus "Land/Grassland" service.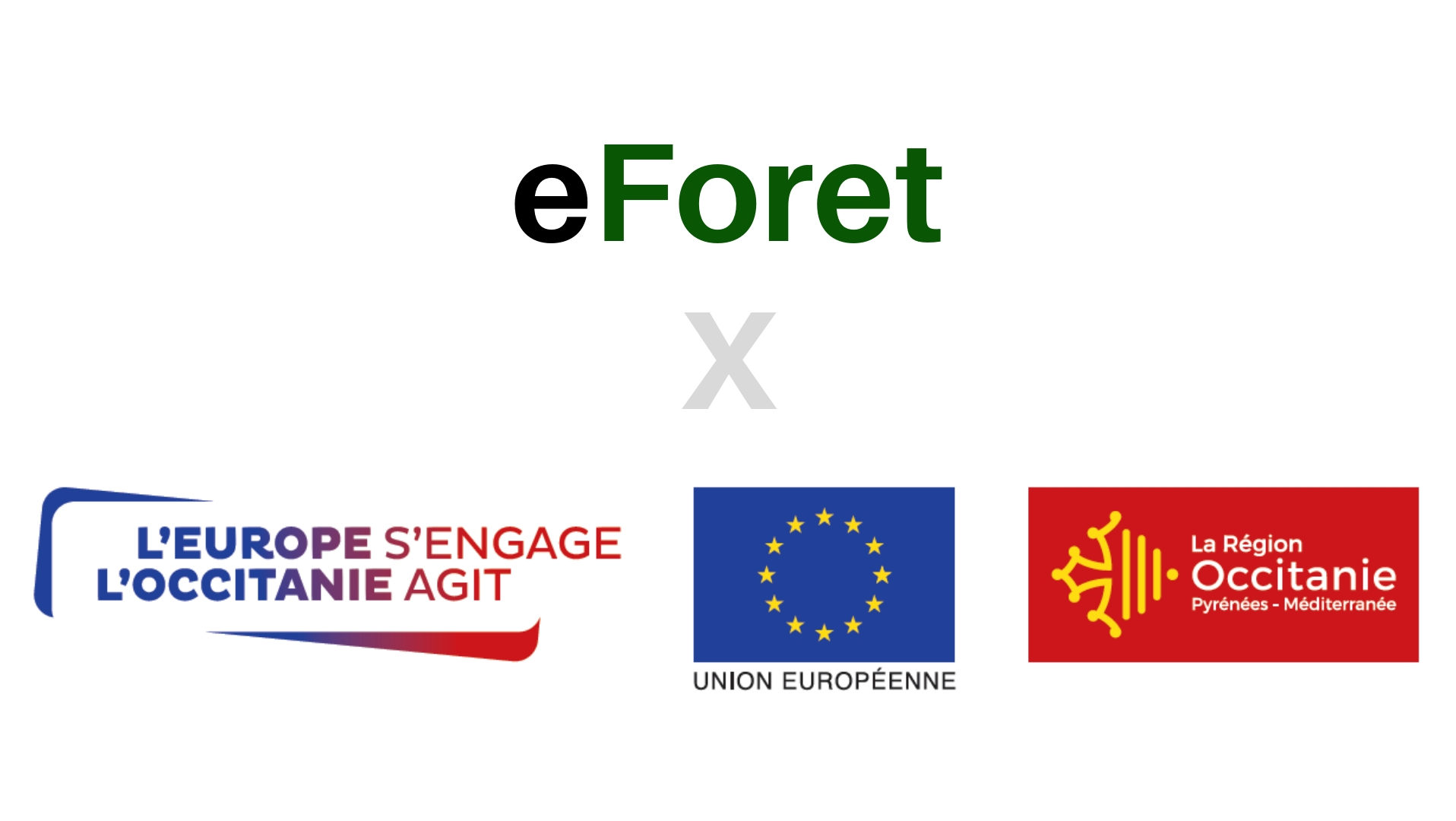 EFORET
Complete
Calendar – May 2017 – May 2019
Funding – Co-funded by the European Regional Development Fund
Budget – 408k€
Partners – CETIR
Project – Estimate wood production potential, monitor wood species and area in a giving forest area.
NATURE 4 CITIES
Ongoing
Calendar – November 2016 – November 2020
Funding – H2020 – 100% funding
Budget – 7,5M€
Partners – Nobatek, Eurecat, Technalia, Cartif, LIST, Cerema, Agro Campus Sud-Ouest, Middle East Technical University, Université de Nantes, Universitas Scientiarum Szegediensis, Acciona Construction, Acciona Ingenieria, Rina Consulting, Agedor, Colouree, DuneWorks, Innova Itegra, Ekodenge, Green4Cities, Grün Statt Grau, R2M, Plante & Cité, Magyar Urbanisztikai Tudasközpont, Alcala de Henares ayuntamiento, Cankaya Belediyesi, Città metropolitana di Milano
Project – Analyse solutions for nature in the city.
Website
Project presentation
TEMPO
Complete
Calendar – June 2017 – September 2018
Funding – InSpace
Budget – 125k€
Partners – Région Occitanie, Région Bretagne, Région Grand Est, Cerema, Sertit, Bretel, CS, I-Sea, Capgemini
Project – Develop information systems for monitoring territorial dynamics and trends related to climate change to help public policies adapt to climate change and reduce its impacts.
URBANVIEW
Complete
Calendar – April 2017 – September 2018
Funding – PIAVE – 45% funding
Budget – 303k€
Partners – CEREMA
Project – Optimize construction and land development using urban density indicators. Understand better the land trends through heat island and vegetation density indicators.
Technology projects & big data
FABSPACE
Complete
Calendar – March 2016 – March 2019
Funding – European Commission – 100% funding
Budget – 235k€
Partners – Université Toulouse III Paul Sabatier, Universita Degli Studi di Roma Tor Vergata, Université de Liège, Technische Universität Darmstadt, Warsaw University of Technology, Institute of Communication and Computer Systems, Aerospace Valley, BIC Lazio Spa, WSK, Cesah, Opegieka, Corallia, TerraNIS, IDGEO, EBN innovation network
Project – The objective of this project is to set up oriented "spatial data" FabLabs in 6 European universities backed by BIC ESA incubators in order to encourage innovation around the use of space data. In practice, TerraNIS installs 6 TerraHUB and the universities take over.
Website
MACRONOW
Ongoing
Calendar – January 2018 – December 2019
Funding – Région Occitanie – 45% funding
Budget – 2893k€
Partners – QuantCube Technology, Laboratoire SAMOVAR, Laboratoires LAMA et LAMME, Crédit Agricole CIB
Project – MacroNOW aims to compensate for the imprecision, lag and discontinuity of key macroeconomic indicators (growth, inflation and unemployment), through the interpretation of new data sources and the use of new technologies (Big Data) in order to make more complete and reliable indicators available in continuous time. For TerraNIS, the work consists in developing methods and tools to massively process satellite images in order to extract information that will feed the macroeconomic models developed by the other project partners.
SPARKINDATA
Complete
Calendar – January 2015 – December 2017
Funding – Programmes Investissements d'Avenir
Partners – Atos, Geomatys, Geosigweb, Mercator-Ocean, CNES, IGN, BRGM, IRIT, EI Purpan, Aerospace Valley
Project – First platform federating Earth Observation data sources and promoting the emergence of an ecosystem rich in new services and uses (agriculture, urban planning, security, climate, health…). For Terranis, the objective is to implement Big Data / SaaS techniques for the massive processing of image time series.